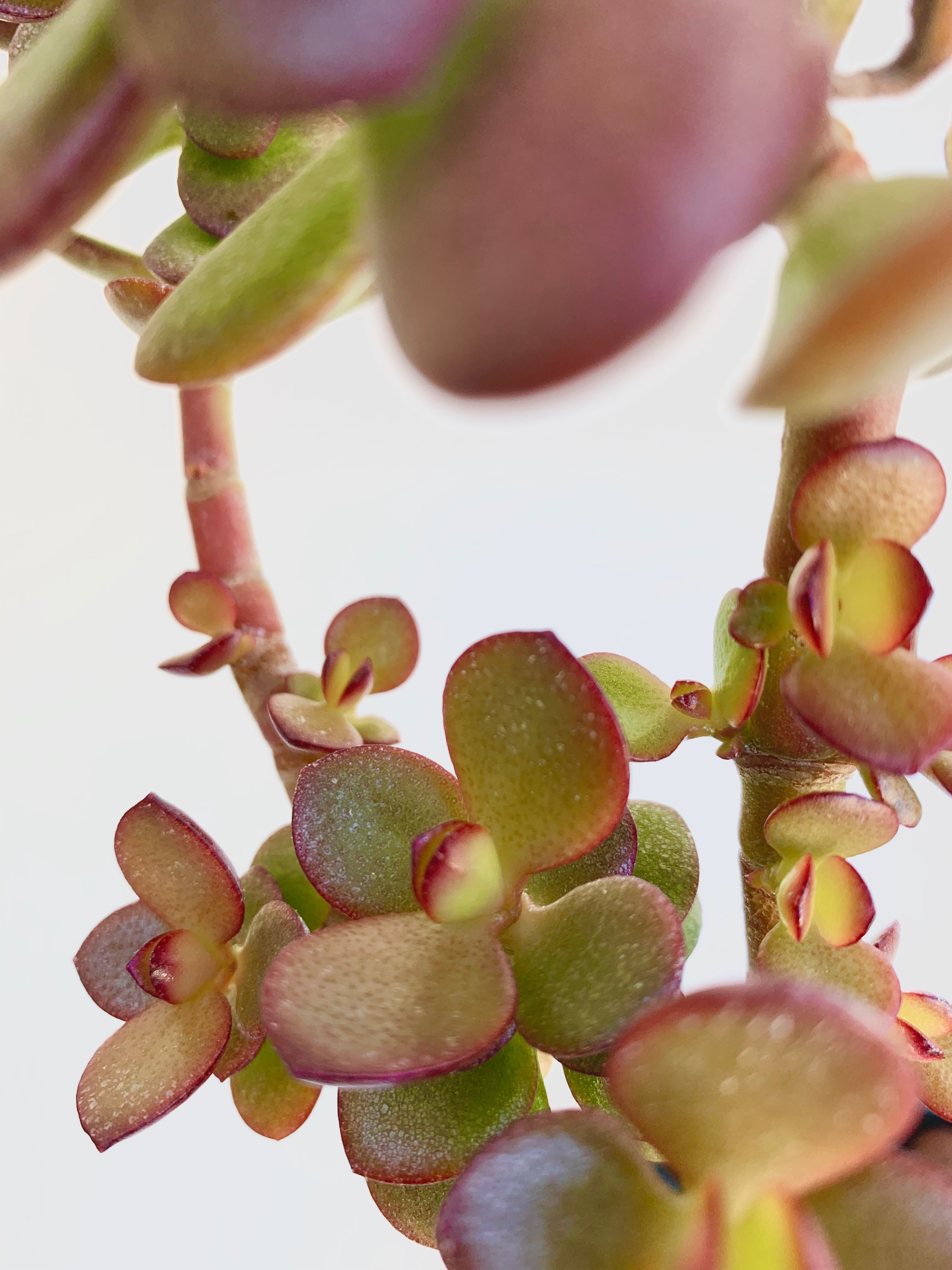 Botanical Name:                   Crassula Ovata
Common Name:                    Jade Plant, Jade Tree, Red Jade 
Family:                                    Crassulaceae
Jade Plants, well known for their succulent leaves and bonsai tree-like branches (that don't require extensive pruning) rank among the most popular houseplants. While the plant's appearance may be its main draw, jade plant care is also easy and stress-free. Native to Mozambique and South Africa Crassula Ovata are sun lovers that prefer temperatures on the warmer side. If you can provide a sunny spot and a light hand while watering this plant will thrive in your care.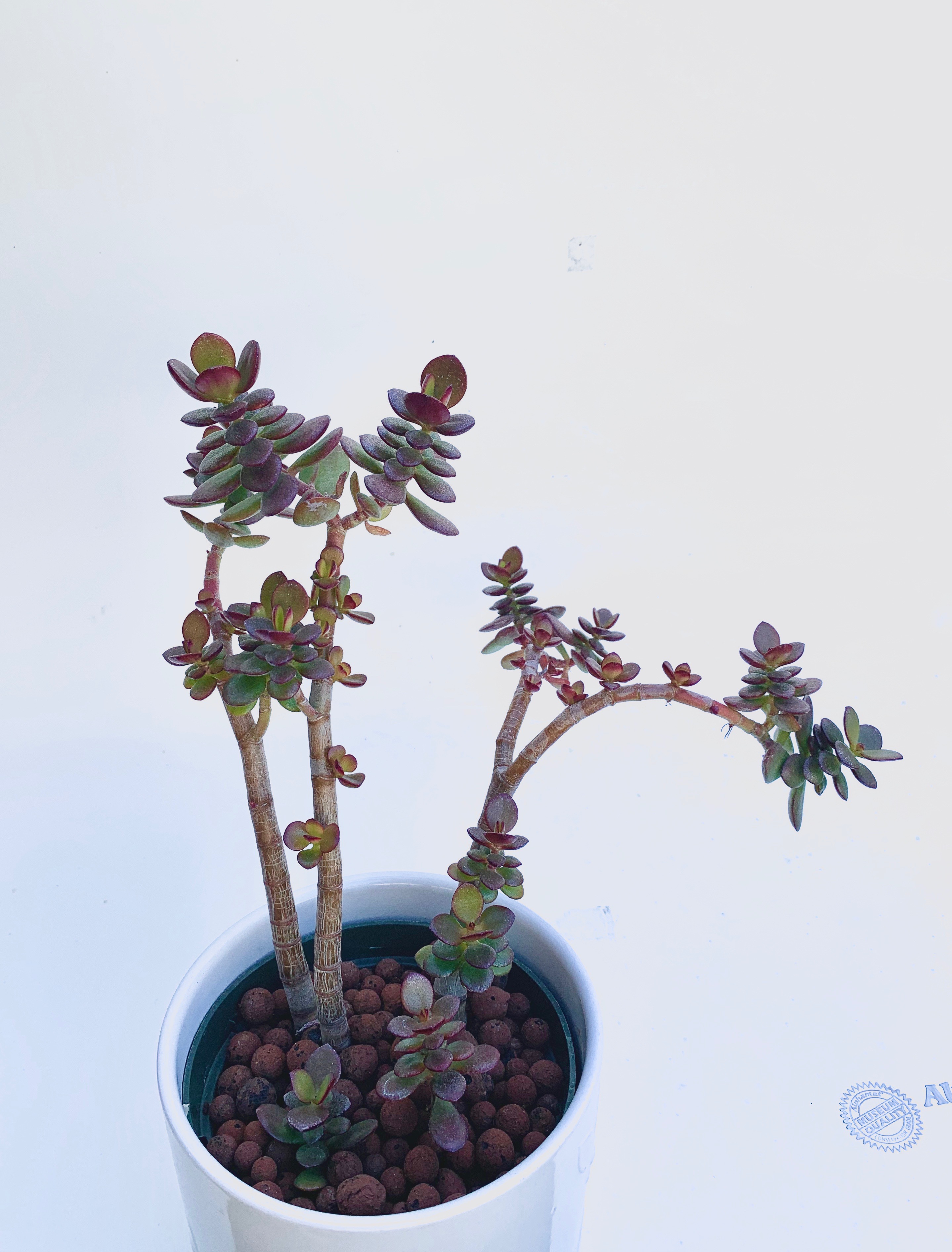 Like most succulents, Jade Plants require a bright spot that receives at least some direct sunlight. Better yet is a spot that receives four or more hours of direct sunlight a day. If you are in the northern hemisphere a south or west-facing window is ideal. During warmer months jade plants will thank you for an even sunnier spot, outdoors if your climate and space allow for it, just remember temperatures shouldn't drop around 60 degrees Fahrenheit. If you notice leggy branches or entirely stunted growth, give your jade plant more light first before changing any other aspects of its care.
As you can tell by its fleshy, succulent leaves, Crassula Ovata is built to store water for longer periods of time. Because of this and the plants' shallow root system, it is important to water infrequently yet thoroughly, allowing your Jade Tree to dry out completely between waterings. When the time for watering does come around make sure to fully and thoroughly water your Jade. I've found a deep watering around every two weeks is adequate. During winter water even less frequently, ensuring the plant dries out completely to avoid root rot.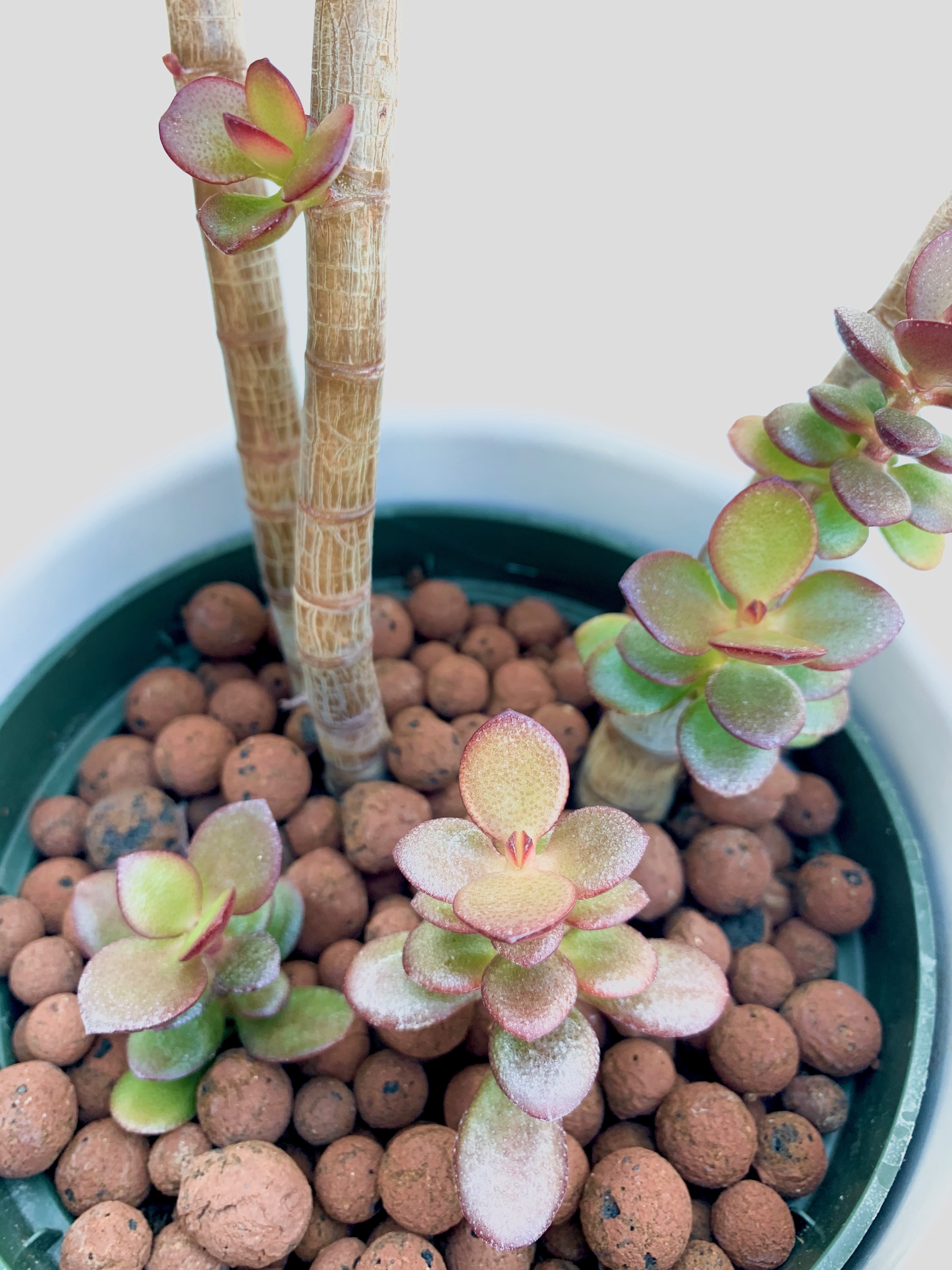 One of the rare plants in peoples homes that prefer humidity levels on the lower side. Jade Plants are adaptable and will do just fine with average home humidity of around 50%. Interestingly enough my Jade has been living outside this summer, where the humidity levels are often above 70%, so far without any adverse effects from the humid air. 
When it comes to Temperatures Jade plants will be comfortable most places you are. Preferring temps stay between 65 – 85 degrees Fahrenheit. While they can tolerate higher temperatures without negative effects, anything below 50 degrees Fahrenheit can cause Crassula Ovata to go dormant and drop its leaves.
Jade plants are toxic to humans. While only mildly toxic if ingested it is known to cause mild symptoms such as an upset stomach and vomiting. 
Jade plants are also toxic to cats and dogs. If ingested by your pet the plant may cause incoordination and vomiting. It is best to consult your local veterinary clinic if you suspect or witnessed your pet ingesting parts of a Jade Plant.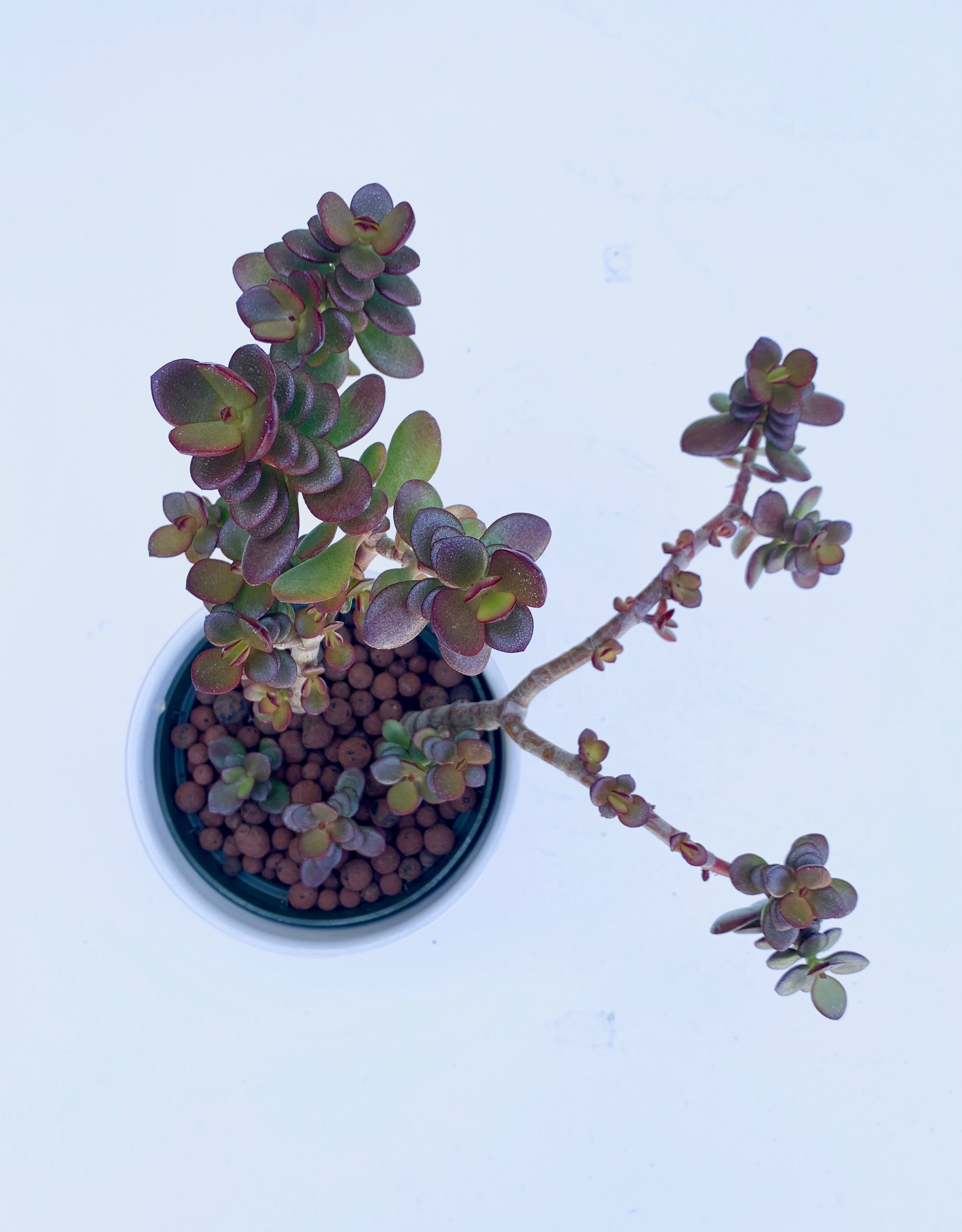 The best and only tip I have for jade plant care is to give your plant as much sunlight as you can. When a Jade is happy and receiving adequate light it will grow faster and healthier. A healthy and robust Jade plant is much less prone to root rot and other pests, so save yourself a headache in the future by giving it your best spot!
Frequently asked questions
The easiest way to propagate jade plants is via a leaf. Before you start the process choose a healthy leaf. Cut the leaf from the plant, after allowing the leaf to callus overlay the jade leaf onto a layer of moist soil. Ensure the soil remains slightly moist until the leaf puts out roots. After a few weeks, you should have a small plant growing from the leaf. Once the plantlet is a few inches tall you can replant it into a new pot and enjoy another Jade Plant.
When repotting jade plants remember they have a fragile, shallow root system. Frequent repotting isn't necessary or recommended. Unless you notice roots growing from your pot repotting this plant every two to three years is plenty. After potting your Jade in its new pot allow it to acclimate for a few days before watering.
You may have a special form of Jade Tree called Crassula Ovata 'California Red Tip'. This cultivar naturally grows leaves that feature red and purple variegation. If you want your Jade to have the most vibrant colors provide it with full sun.